Report: Status to be repaired - pass it on!
📅21/01/2023, 19:55
✍️GrowSPACE Team
🔗Share: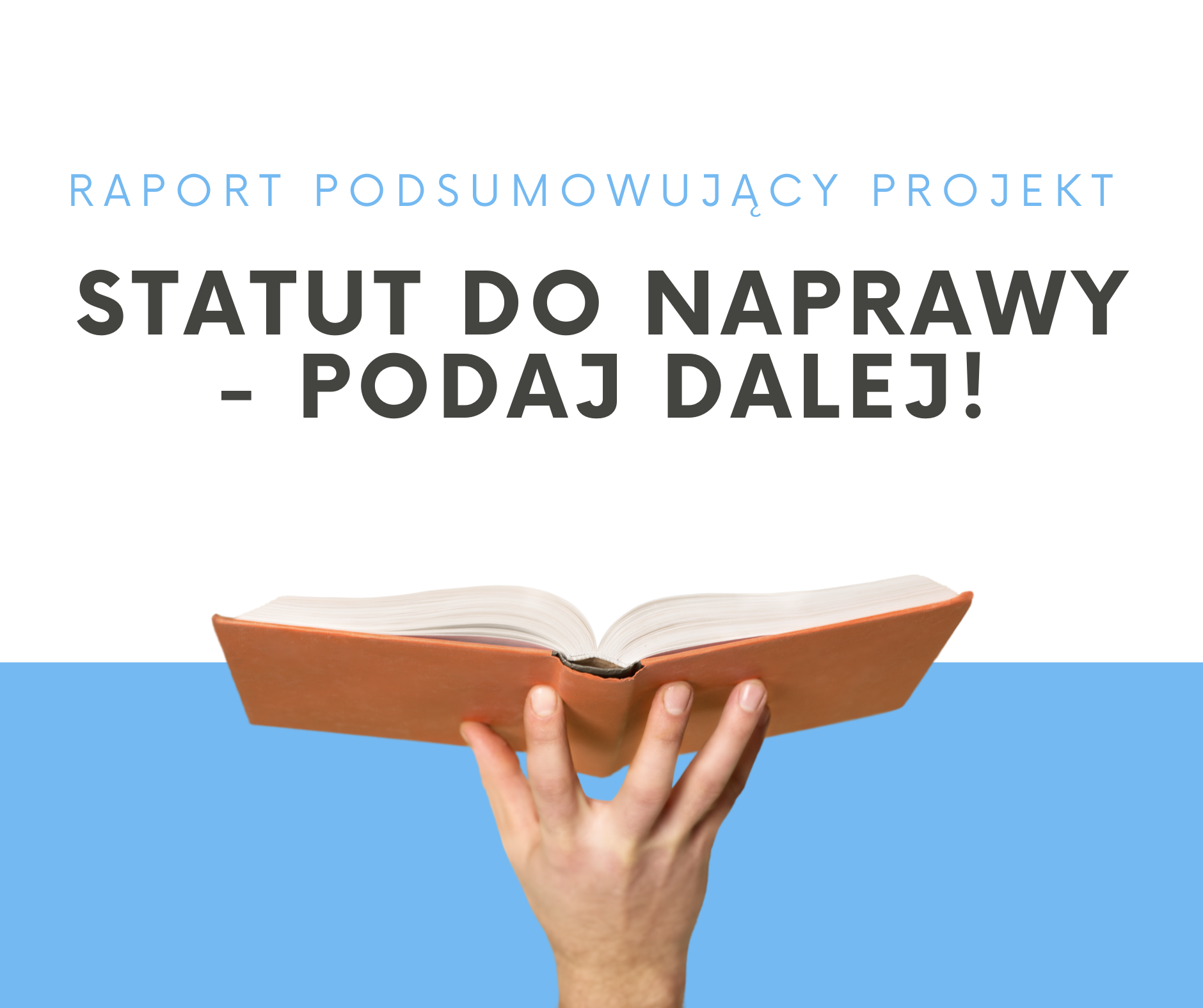 Summary of the project Statute for repair - pass it on!
A group of students from secondary schools in Warsaw, together with the team of the GrowSpace foundation, undertook a big challenge - x-raying their school statutes and working on points that caught their attention.
The activities of the young people were preceded by a workshop and training, which prepared them for independent work.
Their projects were guided by the idea of a statute created for students - one that is useful and represents the school community.
What have people participating in the project achieved?
created a presentation pointing to the statutory regulations that need to be changed

conducted a survey that checked the opinions of students about the statute

organized consultations with teaching staff and jointly developed new regulations on remote learning

started discussions with the management to present their proposals for changes, which were then discussed during the teaching council
The project was created as part of the Erasmus+ program.
Report for the project Statute for repair - pass it on!
The activities undertaken as part of the project took place in 2022. and concerned the intervention of students from Warsaw secondary schools, within their statutes.
Young people had the opportunity to participate in a workshop, training and take independent actions in their schools.
You can download the report here -> https://bit.ly/3IZZIX8
Project carried out as part of the Erasmus+ program.